Prattville Junior High School Band
How do we spell BAND? FUN!
How do WE spell band?? FUN!!
2020 Band Promo Video
Bellow is a letter that you will receive Dear Upcoming 7th Grade Parents,
We are so excited at Prattville Jr. High about the possibility of having your child in Band for the 2020 - 2021 school year. Many families will choose to enroll their child in band and begin enjoying the life long benefits band and music provide. Now more than ever, under the current pandemic situation, music does calm the soul.
For the past several years, hundreds of families have chosen band as an elective for their upcoming seventh grader, and well over 70% of these students will be on the A and/or AB honor roll during the year.
As with any endeavor, you get out of something what you put into it. As mentioned previously, this should be a family decision for the following reasons:
1) Parental encouragement is vital to the success of the band student.
2) Practice at home, validated by the parent, is a necessity for the success of the band student.
3) There are two required performances and practices during the winter and spring, which are outside the normal school day.
4) Each child must provide his or her own assigned instrument.
5) Students that choose Tuba will need to purchase a mouthpiece and carrying pouch, along with essentials. The instrument will be provided by the school for a rental fee of $90.00 per year.
As you know, we were not able to have the Instrument Try-Out nights this year so you may not have an idea of what instrument you would like to play. If that is the case, you can go to Art's Music in Montgomery to try-out an instrument. They will follow all necessary sanitizing and social distancing procedures. If you would like to make an instrument try-out appoint with Art's Music, please call 334-271-2787 and ask for Wendy.
If you can not make it to Art's Music to try-out an instrument, please email us and we can set up an appointment to try-out instruments at the PJHS band room. If you already know what instrument you would like to play, please email us your choice. This will help us plan as much as we can for the next school year. If you have any questions or concerns, please feel free to email us at ashley.williams@acboe.net or kenneth.hall@acboe.net.
In spite of the current situation, we are excited about your child beginning band. Our past students have loved their participation in Band and we want you to have the same experience. If you didn't sign-up for band when you registered, it is not a problem. We can change your schedule. So, sign-up for Band! We look forward to seeing you in the PJHS Band! GO BAND!!
Musically yours,

Kenny Hall and Ashley Williams
PJHS Band Directors

If you plan to enroll in band, please email us the information below to ashley.williams@acboe.net or kenneth.hall@acboe.net. We have also set up a Google Classroom to help us communicate and if you would like to joining, the class code is y5iwakn

STUDENT'S NAME_______________________________

PARENT/GUARDIAN______________________________ HOME #_______________

MAILING ADDRESS_____________________________________

PARENT'S E-MAIL______________________________________

CURRENT SCHOOL__________________ H.R. TEACHER_____________________

INSTRUMENT OF CHOICE (If known)________________________________

Sign up for the PJHS Band Interest for New Students in Google Classroom for anyone interested in finding out more information about the PJHS Band! Class Code: y5iwakn
Beginning Band (Band I) Important Information
Updated 2020 8th Grade Summer Band Blast letter has been posted to Google Classroom.
*Check Google Classroom*
New documents have been added to GC
If you have any questions please email us:
Ashley.williams@acboe.net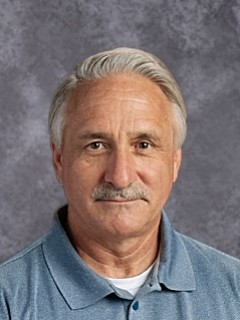 Kenny Hall
Band Director
Phone: 334-365-6697 x5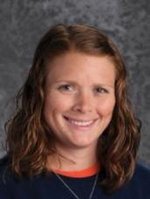 Ashley Williams
Band Director
Phone: 334-365-6697 x5